May the 23rd, 2002.


Okay, keensters, I'm really sorry about the lameness of the following comics, but I have been as busy as a beaver bumblebee hybrid with no spare time and I did pledge to update this page every week. So here goes. Strap on your helmet, grit your teeth, and think of Fribbulus Xax.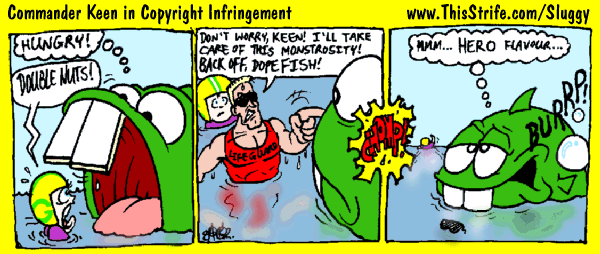 ---
The author of these cartoons take NO responsibility WHATsoever for any seizures or ruptured internal organs caused by the cartoons' undisputable lameness. I've got a real beauty all drawn up, but no time to colour it in yet. Maybe next week.
-King Sluggy (AKA "Too Much Spare Time", in non-Keen related environments.)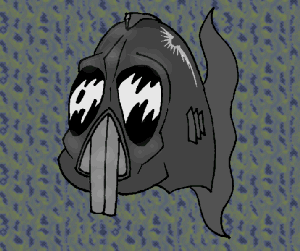 The Darthfish


Note: This visitor counter used to be on the old Chasm page, which was officially closed down when this page started. The counter at this point was about 1,459. Just thought you might like to know. Hey, you're reading the fine print - you MUST be interested just a little bit, right?