July the 9th, 2002.





A "This Strife"-styled cartoon, this time!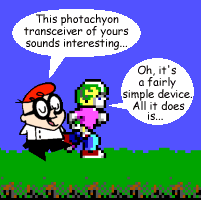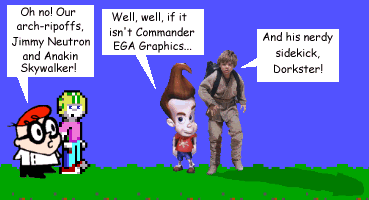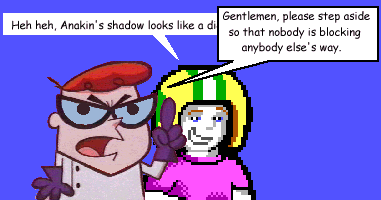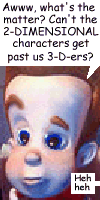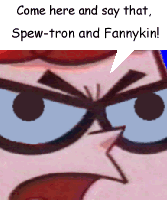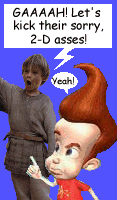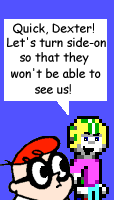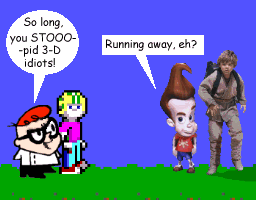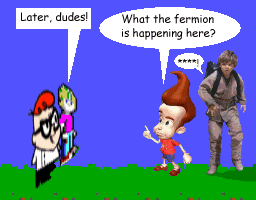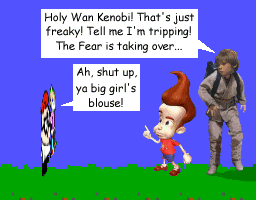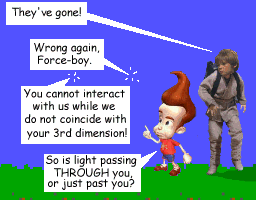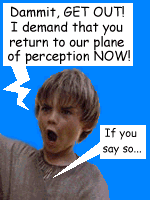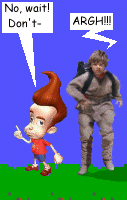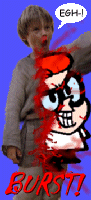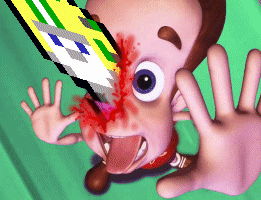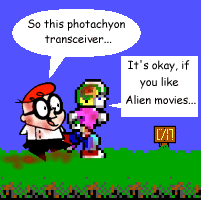 And the moral of the story is, don't mess with the dimensionally impaired. Being 2-D has its advantages.
---
MAILBAG!
This week's Letter of the Week is from Archagon, who writes:

Subject: OMG!

Damn, your site rocks! Those Dopefish are hella funny and those comics are funny, too! And a movie, too? Wow! Keep up the good work!
And this week's Flame of the Weak is from x x whose valiant effort at writing a sentence in english is as follows:
Subject: matrix

hey your a fag
If you'd like to respond to x x, simply send an e-mail to his/her address at killmebilly_xxx@msn.com. Cheers - I'm looking forward to your feedback (heh heh heh).
-King Sluggy (AKA "Too Much Spare Time", in non-Keen related environments.)